Follow this successful method to install MovieBox PRO iOS app on any iPhone/iPad for free.
Here we use a 3rd-party software is called "Sideloadly" to install MovieBox PRO ipa to your iDevice.
Sideloadly is a Windows/macOS software that allows you to side-load apps which are not available in Apple's App Store to your iOS device safely without jailbreak.
Requirements & Compatibility
iPhone/iPad No Jailbreak required
A computer (PC/Mac)
Latest version of MovieBox Pro ipa file
Free/Paid Apple ID
USB lightning cable to connect your iDevice to computer
Install iTunes (Windows users only)
Supports iOS 10/iPadOS 13 and all the way up to iOS 17.0+/iPadOS 17+
Requires Windows 7 or higher / macOS 10.12 Sierra and higher
How to Install MovieBox PRO for iPhone/iPad with Sideloadly?
Step 1: Download and install Slideloadly on your PC/Mac. Choose the compatible version of Sideloadly according to your computer OS
Download: https://sideloadly.io/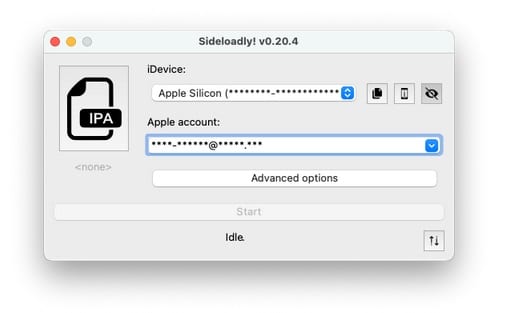 Important: Windows users please make sure you have the web version of iTunes installed. If you do not, install from the Apple. Do not install from the Microsoft Store.
https://www.apple.com/itunes/download/win64
https://www.apple.com/itunes/download/win32
Step 2: Download the official latest version of MovieBox PRO IPA file on you PC/Mac.
Step 3: Connect your iPhone/iPad with USB cable to your PC/MAC.
Step 4: Open Sideloadly and drag the downloaded MovieBox Pro IPA file into Sideloadly.
Step 5: Enter your Apple ID and the password. Verify it using Apple ID verification code.
Step 6: Waiting until completing the installation process and finally you will see MovieBox Pro app icon on your iDevice home screen.
Step 7: On your iOS device, go to Setting > Profiles and device management > trust the developer to complete the task.
That's it. You have successfully completed the installing MovieBox Pro iOS on your iPhone/iPad without jailbreak.
Now you can watch your favorite movies, TV series on your iPhone, iPad for free.
Attention: You need to reinstall the app every 7 days.
A free Apple Developer account only allows the app to function for 7 days. After 7 days , you can side-load it again using the same Apple ID. Apps signed with a paid Apple Developer Account can last up to 1 year.