Download MovieBox PRO for iOS (iPhone / iPad)
Welcome Apple users to MovieBox PRO iOS.! Here you can find all the instructions & guides to download and install best ever movie streaming app, MovieBox PRO for your iPhone and iPad. Note that, we are not affiliated with this app and all right reserved for the respective owners. The contents are honestly for the entertaining purpose only.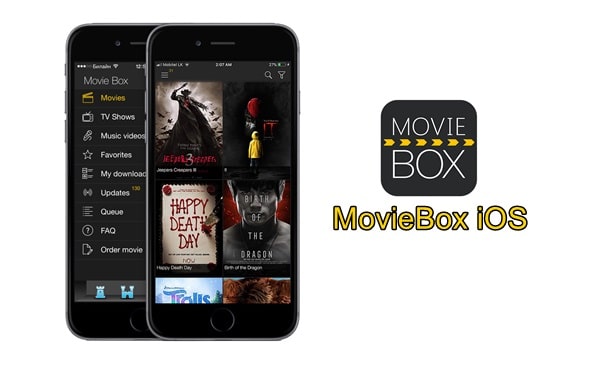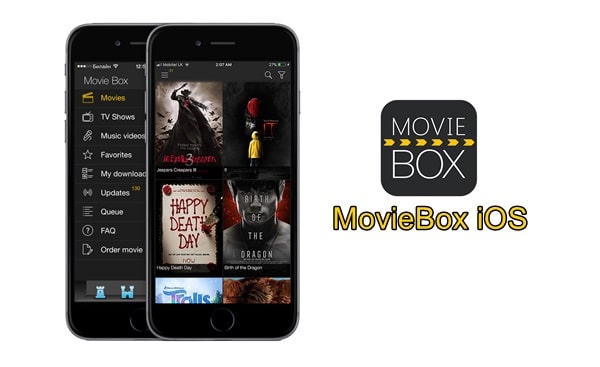 MovieBox PRO 2023 Latest Version Download for iOS
MovieBox is the most downloaded video streaming application by the Apple iOS users all around the world. With this app, you can watch movies and TV shows online or download directly on your iPhone or iPad for Free. The latest version of MovieBox PRO iOS offers more than 30000 of newest & hottest collection of movies & TV series. Features include high-speed download and playback without waiting and no regional restrictions.
Download No Jailbreak Version;

Latest release MovieBoxPro_12.8.ipa [2023.07.18]
App : MovieBox PRO iOS
File Format : IPA
Developer : @moviebox
Size : 131 MB
Latest Version: v12.8
Compatible with: iOS 10+ | iPadOS 13+ No
Update: 18.07.2023
MovieBox PRO iOS Latest Version – Compatibility
Devices: iPhone / iPad
Firmware: iOS 11 – iOS 17 / iPadOS 13 – iPadOS 17
Support: No jailbreak
How to Install MovieBox PRO on iPhone/iPad?
As you may also know, MovieBox Pro is not available in Apple's official App Store. They are not allow to alive any movie streaming app because they sell movies with iTune Store.
That means you are unable to install MovieBox PRO directly to your iPhone/iPad. But, there are several ways to get this amazing app for your iDevice.
Find you method and follow the instructions to install app for your device.
Method 01
Install MovieBox PRO with Sideloadly
No Jailbreak, Reinstall every 7 days
Get tutorial: How to install MovieBox PRO for iPhone/iPad with Sideloadly?
Method 02
Install MovieBox PRO by KFPanda Player
Use in App Store app, No jailbreak, No Revoke
Get tutorial: How to use MovieBox Pro in KFPanda Player?
Method 03
Download MovieBox PRO for iDevice with TestFlight
No Jailbreak, No Revoke expire in 90 days
Get tutorial: How to install MovieBox with TestFlight?
Method 04 – Online
Download MovieBox Pro with SReader
No Jailbreak, No computer, No Revoke
How to install MovieBox with SReader?
Download SReader (App Store app) for your iPhone / iPad.
Open SReader app and tap on "+" sign in the left upper corner
Select "Google Drive" option
Login with your Gmail and enjoy
Android User? Download MovieBox PRO APK
MovieBox PRO uses the latest H264 and H265 encoding requires iOS 10 and above to use. If you are with a lower iOS version, follow alternative apps such as CotoMovies or MediaBox HD for your device.
The peoples want download MovieBox Pro directly in Apple App Store. But, this app is not available in any official store. Therefore you should have to follow the above method to get MovieBox PRO for your iOS device.
Important: New users need a special code is called "Invitation code" to activate MovieBox PRO on your device
How to get an Invitation code? 
Send email to [email protected] using your Gmail account and request "Invitation code"
Wait until the code received in your inbox. (Sometimes it will take a few hours)
Once it received, open MovieBox PRO app on your device home screen and Sign In with the same Gmail
Enter the "Invitation code" you received and activate your MovieBox PRO app
Unable to get an invitation for MovieBox? Don't worry, just try this free and amazing app without any special code.
MovieBox Alternatives
Looking for an alternative app to MovieBox/MovieBox Pro? We can recommend a few applications available for free download with great features and functionalities for you.   


Here we have given all the necessary information regarding MovieBox iOS installation. We hope this may helpful for you and please contact us if you have any questions regarding the installing. Let us know your experience with MovieBox by the comment section below.
Old Tutorials :